Postodoctoral position - Université Libre de Bruxelles, Belgium
(Plus de détails)

Evolutionary Biology – Entomology

The unit of Evolutionary Biology & Ecology, Faculty of Sciences, Université Libre de Bruxelles (ULB), Belgium is offering a Ph.D. fellowship in the framework of a new research project (PI: Prof. Yves Roisin) financed by the Belgian National Fund for Scientific Research (F.R.S.-FNRS). How stochastic vs deterministic processes contribute to the assembly and functional diversity of communities is a central question in ecology. In this respect, plant communities have received most attention, but little is known about the soil fauna. Soil-feeding termites are a prominent component of the pedofauna in many tropical regions. The core question of the project is: Why are there so many species of soil-feeding termites in afrotropical and neotropical forests and woodlands ? We propose to study community composition and functional diversity of soil-feeding termites in a range of afrotropical and neotropical forests and woodlands, to cast light on their functioning and assembly rules. We will focus on soldierless Apicotermitinae, a group abundant in both Africa and the Neotropics, and use the continent-endemic Cubitermitinae (afrotropical) and Syntermitinae (neotropical) for comparison. The successful applicant will be expected to address the following topics: • Establish a detailed, well-supported phylogeny of soldierless Apicotermitinae, in the framework of an international initiative on the world's termite phylogeny. • Identify and characterize feeding niches by a combination of methods, including stable isotope ratio determination and digestive tube content analysis. • Identify and quantify functional traits of mandible morphology and digestive anatomy. • Assemble together phylogeny, feeding niches and functional traits to provide keys as to the evolution of soil-feeding termite taxa and their adaptations • Carry out a comparative analysis of communities (composition, species and functional richness): test them for phylogenetic and functional clustering (or overdispersion), and assess the relationship between species richness and functional diversity. Supervisors: Yves Roisin (yroisin@ulb.ac.be)

Laboratory: Department of Evolutionary Biology & Ecology, Faculty of Sciences, Université Libre de Bruxelles (ULB), Belgium

How to apply: Applications will be considered until the position is filled. The applicant should send his/her letter of motivation, curriculum vitae, transcripts, and coordinates of 2-3 persons of reference as soon as possible by e-mail to Prof. Yves Roisin.

Contact: Yves Roisin (yroisin@ulb.ac.be)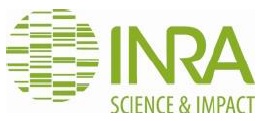 CDD de 3 mois de Main d'oeuvre occasionnelle à l'Unité Abeilles et Environnement (INRA Avignon) (Plus de détails)

Mission
La personne recrutée aura pour mission d'aider à la réalisation d'expérimentations sur l'abeille Apis melilfera. Elle sera sous la double direction d'un chargé de recherche et d'une étudiante en thèse. Elle sera chargée de réaliser des marquages et prélèvements d'abeilles, de faire des suivis de mortalité et de préparer les échantillons pour des analyses physiologiques (dissection). Elle participera également au suivi de colonies sur le terrain. La personne ne doit pas avoir d'allergie connue aux piqures d'abeilles.

Formation
bac + 2 (DUT, BTS) ou +3 (Licence Pro) maximum. Une expérience et/ou une formation dans le domaine de l'entomologie ou de l'apiculture serait un plus.

Salaire brut mensuel
entre 1502 et 1735 € selon la formation ou expérience professionnelle antérieure au recrutement

Durée
3 mois de Mai à Juillet 2015

Candidature
CV détaillé + lettre de motivation à envoyer par email à Cédric Alaux avant le 15 Mars 2014.

Contact
Cédric Alaux (INRA) cedric.alaux@avignon.inra.fr, +33 (0)4 32 72 26 18
INRA, UR 406 Abeilles et Environnement, Site Agroparc, CS 40509
84914 Avignon Cedex 9, France


Web Sites

How to apply: The application should include a detailed CV and a one-page cover letter. Two reference letters will be appreciated but not a requirement. The documents should be sent by email to Cédric Alaux (cedric.alaux@avignon.inra.fr) before the 15th September 2013. Selected candidates will then be interviewed. PhD start is expected in January/February 2014.

Contact: cedric.alaux@avignon.inra.fr






Postodoctoral position - University of Lausanne, Switzerland

Ecological genomics of social polymorphism

Applications are invited for a Postdoctoral position in the research group of Michel Chapuisat (Department of Ecology and Evolution, University of Lausanne). Our group studies social evolution, with a focus on the structure and evolution of ant societies. Please look at http://www.unil.ch/dee/page7000.html for information and references.

We have identified a social chromosome associated with variation in colony queen number in the Alpine silver ant Formica selysi (Purcell et al. Cur. Biol. 2014). We plan to study the origin and maintenance of this polymorphism by combining genomic, behavioural and ecological approaches. The focus will depend on the interest and background of the postdoc, and there will be scope to accommodate personal ideas or projects. The ideal candidate should have a solid background in evolutionary biology and genomics. Experience in one or more of the following areas would be an asset: population genomics, comparative genomics, genotyping-by-sequencing, transcriptomics, evolutionary ecology, experimental behavioural ecology.

Starting date is negotiable, from March 2015 onwards. The Department of Ecology and Evolution is large and thriving, and provides excellent facilities for research and training.

Supervisors: Michel Chapuisat

Laboratory: Department of Ecology and Evolution, University of Lausanne, Switzerland

How to apply: Informal enquiries and applications should be sent to Michel.Chapuisat@unil.ch. Applications should include a cover letter with a statement of research interests and qualifications for the position, complete CV with publication list, and contact details of three referees, embedded in a single pdf file.

I will start reviewing the applications on December 19th, 2014, but will continue to consider incoming applications until the position is filled. Michel Chapuisat.

Contact: Michel Chapuisat (michel.chapuisat@unil.ch)






PhD position - University of Lausanne, Switzerland

Ecological genomics of social polymorphism

Applications are invited for a PhD position in the research group of Michel Chapuisat (Department of Ecology and Evolution, University of Lausanne). Our group studies social evolution, with a focus on the structure and evolution of ant societies. Please look at http://www.unil.ch/dee/page7000.html for information and references.

We have identified a social chromosome associated with variation in colony queen number in the Alpine silver ant Formica selysi (Purcell et al. Cur. Biol. 2014). We plan to study the origin and maintenance of this polymorphism by combining genomic, behavioural and ecological approaches. The focus of the PhD research will depend on the skills and interests of the doctoral student. We seek candidates with training in evolutionary biology and genetics, and some specific expertise in fields that are relevant for the project (e.g. molecular ecology, genomics, bioinformatics, population genetics, behavioural ecology, evolutionary ecology).

Starting date is negotiable, from March 2015 onwards. The Department of Ecology and Evolution provides an excellent training environment for PhD students.

Supervisors: Michel Chapuisat

Laboratory: Department of Ecology and Evolution, University of Lausanne, Switzerland

How to apply: Informal enquiries and applications should be sent to Michel.Chapuisat@unil.ch. Applications should include a cover letter, complete CV with transcripts and publication list if any, and contact details of two referees, embedded in a single pdf file.

I will start reviewing the applications on December 19th, 2014, but will continue to consider incoming applications until the position is filled. Michel Chapuisat.

Contact: Michel Chapuisat (michel.chapuisat@unil.ch)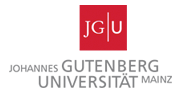 PhD position - JG University of Mainz, Germany

Social immunity in an insect with family life (More details)

We invite applications for a 3-years PhD position at the JG University of Mainz, Germany. The project aims to better understand the importance of social immunity in the early evolution of social life in insects. Our model system is the European earwig, Forficula auricularia, a species with non-obligatory forms of maternal care. The PhD student will conduct a series of standardized experiments to investigate how behavioral interactions between family members help individuals fighting against pathogens, as well as to determine the genes involved in the expression of social immunity. The scientific project includes behavioral experiments (mostly), immunity measurements (e.g. PO and PPO) and RNA-seq analyses. Depending on the student interests, the project may also include quantitative genetics, chemical ecology and/or population genetics.

The position requires a recent Diploma or Master degree in Biology (or a related field). The successful candidate should be highly motivated and have strong background in evolutionary biology and behavioral ecology, as well as experience in conducting behavioral experiments. Good skills in biostatistics or a high motivation to improve the statistical knowledge (e.g. R language) are important. Previous experiences with insect immunity and/or RNA-seq are advantageous, but not required. The position is fully-funded by the DFG (65% TV-L E13). People from every nationality are encouraged to apply. The working language of the laboratory is English.

The University of Mainz hosts many excellent scientific institutions (http://www.uni-mainz.de/eng) and Mainz is a historic city located on the River Rhine with many students and a rich social and cultural life (http://www.mainz.de).

Our young group offers an international, dynamic and interactive scientific environment and state-of the art, newly equipped laboratories. Information on our scientific work including recent publications can be found under this link. For more information, please do not hesitate to contact Joël Meunier (meunier@uni-mainz.de).

Supervisors: Joël Meunier (meunier@uni-mainz.de)

Laboratory: Zoological institute, Dpt Evolutionary Biology, JG University of Mainz, Germany

How to apply: Interested candidates should send applications (as a single .pdf e-mail attachment) containing a motivation letter (max. 1 page), a curriculum vitae (with the grades of their B.Sc and M.Sc), a copy of their Master or Diploma thesis (if not finished, please send a summary of the project and the expected date of submission), and the names and email address of 2-3 potential referees to Joël Meunier (meunier@uni-mainz.de).

Contact: Joël Meunier (meunier@uni-mainz.de). Review of applications will begin the 30th of June 2014 and will continue until the position is filled. The ideal starting date for the position is September 2014, but is negotiable.



Two Postdoctoral Research Assistant positions are available at Queen Mary University of London (QMUL)

Space use by bees – radar tracking of spatial movement patterns of key pollinators (More details)

These research positions are offered within the School of Biological and Chemical Sciences at QMUL and forms part of an Advanced Grant awarded by the European Research Council to Prof Lars Chittka.

The work will be performed under the supervision of Prof Lars Chittka (QMUL). The work involves both laboratory work on the orientation of bees (at QMUL) as well as field work which will take place at Rothamsted Research near Harpenden, North of London. The main aim of this project will be to use newly developed radar technology to track multiple pollinating bees over large distances and over extended periods, to study mechanisms of their orientation, as well as their interactions with flowers and with other pollinators. Specific tasks will include maintenance of bee colonies, tagging bees, monitoring their behaviour using advanced tracking technology, data analysis and manuscript writing, and the supervision of small teams of undergraduates and research technicians.

Candidates should have a PhD in biology. Experience with the subject of animal navigation and with handling insects would be desirable. A good record of peer-reviewed papers in the field is essential.

Both positions are full-time, fixed term for 36 months, with the possibility of a further extension of 24 months.

Both positions are available to start immediately. The salary is in the range of £31,113 – £34,626 per annum depending on experience and is inclusive of London allowance.

Benefits include 30 days annual leave, defined benefit pension scheme and an interest–free season ticket loan.

Candidates must be able to demonstrate their eligibility to work in the UK in accordance with the Immigration, Asylum and Nationality Act 2006. Where required this may include entry clearance or continued leave to remain under the Points Based Immigration Scheme.

For further information about the School, please see http://www.sbcs.qmul.ac.uk.

To apply, please visit the Human Resources website on http://www.jobs.qmul.ac.uk and search for reference QMUL3686.






Offre de thèse financée - IESE, Paris

Implication des changements environnementaux dans la mise en place de la diversité morphologique chez les fourmis (Plus d'info)

Les changements environnementaux et climatiques peuvent menacer la biodiversité. Comprendre leur impact sur l'évolution est donc primordial. Si leur importance en tant que filtre (sélection naturelle) de la diversité phénotypique et génétique est bien reconnue, leur action en tant que générateur de diversité l'est moins. Pourtant l'environnement peut moduler le développement et aboutir à la production de nouveaux phénotypes (plasticité). Comment la plasticité phénotypique est-elle impliquée dans la diversification morphologique et évolutive ? Les fourmis produisent normalement deux phénotypes femelles, reines et ouvrières, mais des castes intermédiaires ont évolué dans diverses espèces. Elles pourraient provenir de phénotypes accidentels causés par des changements environnementaux si la plasticité possède une composante génétique. Le doctorant utilisera le modèle Temnothorax nylanderi, qui produit des phénotypes accidentels au laboratoire et dans la nature. Cette espèce occupe une vaste gamme d'environnement en Europe et se retrouve également en zone urbaine. Il échantillonnera diverses populations urbaines et non urbaines et corrélera la production de phénotypes accidentels aux données environnementales de SIG afin de déterminer quels paramètres influents sur la variabilité morphologique. La différentiation génétique et morphologique des populations sera évaluée et une estimation du niveau de plasticité des populations sera menée au laboratoire en conditions contrôlées.

Contact :
Thibaud Monnin (thibaud.monnin@upmc.fr)




Full Professor in Ethology - LEEC Villetaneuse, France (PDF)

The Laboratory of Experimental and Comparative Ethology (LEEC) – EA 4443, University of Paris 13, is inviting applications for the position of a Professor in Ethology (69 PR 0949), with tenure status and salary commensurate with qualifications and experience.

The successful candidate will succeed Professor Dominique Fresneau, who has recently announced his retirement. Applicants should have a strong track record of international excellence and external grant funding. The successful candidate will be expected to develop an innovative research program in ethology and must demonstrate the ability to successfully mentor young researchers.

The research activities at the Laboratory of Experimental and Comparative Ethology cover various aspects of social behaviour using mechanistic, functional and evolutionary approaches. The position also remains open to other topics as long as they are located within the field of ethology.

The position includes teaching at the bachelor (psychophysiology) and master level (Master in Ethology). The latter is nationally recognized for its significant role in the formation in basic and applied ethology.

Web Site

How to apply:
Application is electronic via a national portal (Galaxie; deadline for application: 01. April 2014). Interested candidates should contact us as soon as possible for further information on the position and on electronic application procedure. In addition to the obligatory application via Galaxie, please send curriculum vitae and list of publications to: Heiko.Rodel@leec.univ-paris13.fr.

Contacts:
Prof. Heiko G. Rödel; Director of the LEEC, Heiko.Rodel@leec.univ-paris13.fr
Prof. Patrizia d'Ettorre; Head of the teaching department of psychophysiology, Patrizia.dEttorre@leec.univ-paris13.fr
Prof. Dominique Fresneau, Dominique.Fresneau@leec.univ-paris13.fr

Laboratoire d'Ethologie Expérimentale et Comparée EA 4443, Université Paris 13, Sorbonne Paris Cité; 99 avenue J.B. Clément, F-93430 Villetaneuse, France.

Phone: + 33 (0)14940 3259
Fax: + 33 (0)14940 3975
http://leec.univ-paris13.fr

The University of Paris 13 is an Equal Opportunity Employer.
http://www.univ-paris13.fr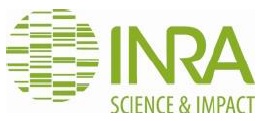 PhD position - INRA Avignon, France (More details)

Stress response and resilience in honey bees

Honey bee populations are currently experiencing serious losses, notably in Northern America and Europe, which is a fundamental issue regarding the maintenance and the biodiversity of natural and agricultural ecosystems. The origin of this decline is likely multifactorial because honey bee colonies are facing a multitude of stressors (parasites, xenobiotics, lack of nutritive resources…). Given the diversity of those stressors, there is a need to characterize and better understand the physiological processes involved in general stress responses, in order to ultimately improve the stress resilience of bees.

Recently, a new role for allatostatins in honey bee stress response has been discovered by J.-M. Devaud et al (Research Center on Animal Cognition, Université Paul Sabatier, Toulouse, France). Due to their properties, these peptidic neurohormones are likely involved in the regulation of stress response. The goal of the PhD project will be to further understand the role of allatostatins and their receptors in the control of stress response and resilience in bees. This will be done by using different molecular, physiological and behavioral approaches. The first step will be to determine the link between allatostatin levels and stress susceptibility by measuring the response to different stressors in bees naturally-expressing different levels of allatostatins (or by manipulation of their levels). Afterward, the objective will be to improve the stress resilience of bees and evaluate the effects at the individual and colony levels, notably by using automatic recording of bee behavior and measuring colony fitness.

The thesis will be completed within the framework of the ANR project ASTRAPIS: Allatostatin receptors and stress resilience in honey bees. The candidate will work in the Unit Abeilles & Environnement, INRA Avignon (France) and in collaboration with the Research Center on Animal Cognition (Université Paul Sabatier) with a possibility to perform some experiments in the lab of Andrew Barron (Department of Biological Sciences, Macquarie University, Australia).

Supervisors and laboratory: Cédric Alaux (INRA, CR2, cedric.alaux@avignon.inra.fr, principal supervisor), Yves Le Conte (INRA, DR1, leconte@avignon.inra.fr).

Web Sites

How to apply: The application should include a detailed CV and a one-page cover letter. Two reference letters will be appreciated but not a requirement. The documents should be sent by email to Cédric Alaux (cedric.alaux@avignon.inra.fr) before the 15th September 2013. Selected candidates will then be interviewed. PhD start is expected in January/February 2014.

Contact: cedric.alaux@avignon.inra.fr






PhD position - University of Lausanne, Switzerland (More details)

communication and decision-making in social insects

We invite applications for a 3-year SNSF (Swiss National Science Foundation) funded PhD position at the University of Lausanne, Switzerland. We are looking for a highly motivated student to study communication, learning and decision-making in ants and bees. In many social insect species, workers communicate about profitable food sources or nest-sites. Honeybees, for example, use the waggle dance to direct nest-mates to profitable resources. Many ants and tropical bees use pheromone trails. However, not all species communicate about foraging sites and even in species with communication foragers often search for food independently. The project investigates the circumstances that favour different information-use strategies and explores the relationship between flexible individual foraging strategies and colony fitness. The research will include experimental work in and around Lausanne, with a possibility to perform field work in Brazil and/or develop simulation models. The main study animals are honeybees, ants and stingless bees.

We are looking for a candidate with a Masters degree (or equivalent) in Biology and a strong background in behaviour, ecology or evolution. Good English skills and an ability to work independently are important. Experience with social insects, statistical or modelling methods and a basic knowledge of French are helpful but not a requirement.

Supervisors and laboratory: Dr. Christoph Grüter (principal supervisor) & Prof. Laurent Keller, Laboratory of Evolutionary Genetics and Ecology of Social Life, University of Lausanne, Switzerland.

Web Sites: www.socialinsect-research.com, www.unil.ch/dee/page6763.html

How to apply: applications include (1) a one-page cover letter describing your motivation, previous research activities and current research interests, (2) a CV, (3) two reference letters and (4) publications (if existing; e.g. MSc thesis). Send all documents except the publications in a single pdf file. Applications must be written in English and should be sent to christophgrueter77@gmail.com before the 15th July 2013. Earliest possible start date is the 1st of September 2013.

Contact: christophgrueter77@gmail.com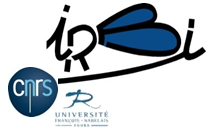 Offres de thèse financée - IRBI, Tours

Plus d'info - English form

Ecologie et génétique comportementale des reproducteurs de termites endémiques et invasifs (Reticulitermes)

Les termites sont des insectes xylophages urbains qui forment des sociétés animales complexes, posant des problèmes économiques et législatifs. Leur système d'organisation sociale est unique avec des spécificités biologiques qui résident principalement dans la caste des reproducteurs. En effet, chez les termites souterrains, il existe 3 types de reproducteurs issus de 3 voies de développement, avec des morphologies et des physiologies différentes (ailés, brachyptères ou aptères). (1) Les sexués ailés essaiment annuellement pour coloniser de nouveaux sites ; (2) les sexués brachyptères restent dans le nid en remplacement ou en suppléments des partenaires fondateurs ; (3) les sexués aptères sont issus de la lignée ouvrière et peuvent donner naissance à une nouvelle colonie par fractionnement. Les différents types de reproducteurs ainsi que leurs nombres au sein des colonies sont variables et considérés comme une des raisons du succès évolutif de ces termites.

Modalités de candidature : Les dossiers constitués d'un CV détaillé (diplômes et notes déjà obtenus), d'une lettre de motivation (1 page max), la copie du diplôme de master, et les coordonnées de deux référents, sont à adresser par email à Anne-Geneviève Bagnères et Christophe Lucas avant le 29 mai 2013 inclus. Des entretiens peuvent être organisés sur demande. Les candidats seront présélectionnés avant le 10 juin (en fonction de l'excellence du CV et l'adéquation du candidat avec le projet de thèse) pour une sélection finale après audition individuel par l'Ecole Doctorale le 28 juin. Le candidat sélectionné obtiendra une bourse de thèse de 3 ans.Plus d'info

Contacts : Anne-Geneviève Bagnères et Christophe Lucas







Offres de stage M2 - Anses, Sophia Antipolis

Beeped : Exploitation statistique de données collectées lors d'une enquête épidémiologique sur les troubles des abeilles

Les abeilles domestiques en tant que pollinisateurs sont constamment exposées aux pesticides et particulièrement si les colonies sont situées dans des zones agricoles. L'exposition aux pesticides peut provoquer des effets délétères sur la santé des colonies d'abeilles telles que des mortalités aiguës ou diffuses. D'autre part, les colonies d'abeilles sont également soumises à l'action de nombreux pathogènes. Bien que les techniques de détection et de quantification soient maintenant disponibles pour les pathogènes majeurs de l'abeille, les effets sur les colonies de certains d'entre eux, notamment viraux, sont encore mal connus.

Ce stage se déroulera dans les locaux de la Plateforme de surveillance épidémiologique à Maisons-Alfort et comprendra quelques déplacements en région parisienne et en France métropolitaine. La supervision du volet épidémiologique sera assurée par Pascal Hendrikx, et celle du volet apicole par Marie-Pierre Chauzat. Plus d'information

Contacts : Marie-Pierre Chauzat et Catherine Delorme




Offres de stage M2 - INRA PACA, UR406, Avignon

Impact de parasites sur la physiologie, comportement et longévité des abeilles domestiques

Les populations d'abeilles domestiques sont en baisse permanente depuis vingt ans mais ce phénomène s'amplifie depuis plusieurs années et des mortalités inexpliquées provoquent de lourdes pertes dans les ruchers. Différents facteurs de stress ont été avancés comme jouant un rôle prépondérant dans ces pertes, dont les parasites. La plupart des études visant à tester l'impact de stress sur la santé des abeilles ont été menées conditions de laboratoire, et il est donc très difficile d'extrapoler les résultats aux conditions naturelles. En effet, l'abeille est un insecte hautement social et en conditions isolées les réponses à différent stress peuvent être éloignées de celle en conditions naturelles.

L'objectif sera d'étudier dans différentes conditions l'impact de parasites sur la physiologie, comportement et longévité des abeilles. Les traits de vie et la physiologie des abeilles en conditions de laboratoire (groupe restreint d'individus) et en conditions naturelles (ruches) seront comparés à travers des analyses moléculaires (marqueurs de santé) et l'utilisation d'un compteur automatique (suivi des abeilles en ruche). Plus d'information

Responsable : Cédric Alaux

Offres de thèse (Anglais)

Developing an specific attractive baiting station for the Asian Honeybee (or) 'Helping to rid Australia from the flying cane toad'

The Asian honeybee (Apis cerana) is an invasive fast spreading and readily swarming species of honeybee that was accidentally introduced to Australia in 2007. The first known swarm entered Cairns harbour by being concealed in the mast of a boat, and the species has since become established in a 50km radius around Cairns and Townsville. Efforts by various government authorities to destroy the outbreak using conventional trapping means have unfortunately failed. Australia's agricultural, environmental and public sectors are now faced with an additional biosecurity hazard.

The aim of this project is to develop a lethal attractive baiting station that is specific to Apis cerana. We will exploit semiochemicals signaling and evaluate way of improving baiting station attractiveness specifically toward Apis cerana. Behavioural experiments in the field will be conducted to evaluate the attractiveness and specificity of our stations.

We are seeking a PhD candidate to carry out field and laboratory experiments for this position. The candidate will be based at the University of Newcastle, NSW and would be expected to commence no later than November 2012. More information



Offres de thèses (Anglais)

1) Phylogeography and population genetics of south pacific ants

Laboratory of Ecology and Evolution of Social Insects, Biology Center, Czech Academy of Sciences, Ceske Budejovice, Czech Republic

We are looking for a motivated student with biology background to join our international team focused on ecology and evolution of tropical ants. The PhD candidate will study phylogeography and population history of ants from Melanesia and South Pacific. He/she will use various genomic and genetic tools to study the origin and relationship of ant faunas in New Guinea and South Pacific islands. She/he will combine traditional population genetics methods with Next Generation Sequencing tools. The project will involve repeated research stays in laboratories in the US (Harvard Univ.) and Mexico (LANGEBIO, http://www.langebio.cinvestav.mx/), where the student will develop genomic tools. More details

More information:
www.newguineants.org
www.entu.cas.cz/en/
www.entu.cas.cz/en/departments/department-of-ecology-and-conservation-biology/


2) Mechanisms structuring arboreal ant communities in tropical forests

Laboratory of Ecology and Evolution of Social Insects, Biology Center, Czech Academy of Sciences, Ceske Budejovice, Czech Republic

WWe are looking for a motivated student to join our research team focused on ecology of tropical insects and plants (V. Novotný/Y. Basset group). The PhD candidate will study ecology and diversity of ants of New Guinea. He/she will participate on processing of unique material and datasets from one of the last unknown frontiers rain forest canopies. She/he will combine traditional taxonomic methods with molecular tools (barcoding, species phylogeny) and analyse ecological community data. He/she will work on available material and have opportunity to conduct research at our field stations in Papua New Guinea. More details

For further information do not hesitate to contact:
Petr Klime, Biology Center, Czech Academy of Sciences Branisovska 31, 370 05, Ceske Budejovice, Czech Republic, Ph.N. + 420 - 387 775 332






Mise au concours d'un poste de Chaire mixte IRD/Université Paris 13

Profil : Ecologie et éthologie des insectes sociaux

Recherche : Etude éco-éthologique d'espèces de termites ayant un impact économique et écologique
CNU : 69° section, neurosciences
Laboratoire d'accueil : BIOEMCO/LEEC

Description : Cette chaire mixte d'excellence IRD-Université Paris 13 est proposée en vue de développer un projet de recherche en collaboration entre le laboratoire IBIOS (Equipe BIOEMCO, IRD France Nord) et le LEEC (Université Paris 13) en éco-éthologie des termites. Ce poste présente plusieurs avantages : le lauréat devra assurer un service d'enseignement réduit à l'Université (1/3 d'un service normal) et bénéficiera d'une prime scientifique moyenne de 10K€ par an et ses recherches réalisées à l'IRD recevront une dotation annuelle entre 10K€ et 20 K€. Description du poste





Mai 2010 - Offre de thèse : Influence de l'alimentation sur la résistance aux stress biotiques et abiotiques chez l'abeille domestique

UMT PrADE
(Unité Mixte Technologique Protection de l'Abeille dans l'Environnement)
Site Agroparc, Avignon

Actu proposée par Y. Le Conte

Position in Mexico on population genetics and molecular phylogeny of tropical bees.
A call is open until March 20th, for a position of researcher in Ecosur, southern Mexico.
The research topics are the "population genetics and molecular phylogeny of tropical bees". Please find a short description below, and for the complete call, refer to the following web page:
- in English: http://www.ecosur.mx/convocatorias/bees.html
- in Spanish: http://www.ecosur.mx/convocatorias/abejas.html
Remy Vandame (rvandame@ecosur.mx)
Bee research line
El Colegio de la Frontera Sur

Brief description
Southern Mexico and Central America is a particularly interesting region for tropical bee research. This region has been invaded by Africanized bees and possesses a great natural diversity of bees, in particular stingless and bumble bees. Despite this high diversity, few studies have been conducted to determine the existing genetic diversity, the evolutionary pathways followed by bees and the development of sociality. The conservation biology of endemic species also remains poorly studied.
The present call is published with the aim of hiring a researcher with a strong background in population genetics and social insectes biology, who will seek among other objectives, to:
- describe and explain the biodiversity of tropical bees, with field based methodology as well as laboratory methods, in particular based on population genetic approaches
- conduct research on the phylogeny of bees, in particular of groups like stingless and bumble bees
- use such data to explain the evolution of sociality and behavior such as communication
- establish and participate in the implementation of protection strategies for endemic species threatened with extinction, possibly based on an agroecological approaches.